Liberty News
|
November 8, 2018
A Spook-tacular October
Another month has come and gone, and with Halloween out of the way us Libertines are becoming increasingly excited for Christmas.
With so much planned between now and December 25th time is sure to fly by! A month of Movember, a company day-out, and the annual Christmas party… It's all kicking off. And remember, as mentioned on our social channels if you'd like to join the fun we're recruiting for a handful of roles with a variety of seniority. Check out those roles here.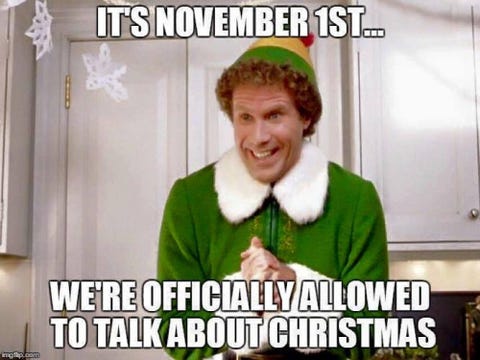 So, you may remember that in last month's round-up we mentioned a big announcement was to be made, and it's coming – I promise! But before we blow the lid on our (not-so-very-well-kept) secret, we're hoping to get a little press from it first. In the meantime keep your eyes peeled because I know you're just dying to know!
So, after what seemed to be a never-ending October (five week months are always tough) Liberty acquired a new theme, this time not-so humanitarian, and solely revolving around sugary iced rings… Yep, doughnut Friday's became a weekly treat and I'm sure I speak for everyone when I say that we'll be sad to see them go. But with a Mo-Run to train for in a few weeks time, perhaps it's for the best.
If you didn't already know, Paul Hunter, Marketing Manager at Liberty has become regional ambassador for Movember covering all of South Wales. Paul has been working hard to raise awareness of the charity and their support services and has attended countless events already, but the next in line is a Mo-Run which is due to take place in Bute Park on Saturday the 10th of November. Liberty have 15 runners taking part across the 5 + 10k run and each are raising money for the cause. If you would like to donate to the team, please do so here. We're incredibly grateful for all donations, big or small.
#1 Trick or Trub
On all hallows eve, Liberty welcomed ghosts of the dead to the office for otherworldly fun. Apple bobbing is for children, so continuing with the doughnut theme we hung rings of doom instead and hairier members of the fright night team took a dive into Sweeney Paul's barber shop for a clean shave (in prep for Movember ofc).
#2 Mean Girls Day
A Wednesday, and October 3rd. I mean, come on. The heavens had aligned and there was no way we weren't going to celebrate it, and search data trends showed we weren't the only ones with a 550% increase in average popularity.
Using our specially sourced Burn Book (amazon's finest) we burnt savage digital marketing and black hat SEO tactics.
#3 Fast Growth 50 Celebrations
We joined a host of clients at the 19th Fast Growth 50 Awards held in the heart of Cardiff at the Motorpoint Arena. Whilst it was odd joining the celebrations as supporters rather than entrants like in 2014 when Liberty won the coveted Fast Growth 50 Award, it was a glamorous evening and we were thrilled to be there supporting multiple clients.
#4 We just love knowledge sharing
This time we had a day out-of-office with Sport Wales who were eager to learn all things digital marketing.
We're glad you found @philmoomp's training helpful Laura. If you have any further questions, feel free to message us 😀 https://t.co/8oh7WkeKpe

— Liberty Marketing (@LibertyOnlineUK) October 25, 2018
#5 Google+ is being repressed. Say what?!
Google shared the news on October 8th and whilst we can totally see why, it has come as a surprise. Google suggested their decision was mostly based on the bug uncovered in their Project Strobe review of Google+ APIs which was patched in March that shared user info including name, email address, occupation, gender and age. However they also mention the poor engagement rates "90% of Google+ user sessions are less than five seconds" – no surprise there. If you're an avid user of Google+ the consumer version sunset will be over the course of 10 months, ending August of next year. So be sure to migrate before then!